"All the arts for all the people."
Columbia Basin Allied Arts is the premiere non-profit, 501(c) (3), arts organization in Washington's Columbia Basin. We have provided a wide variety of nationally and internationally acclaimed arts performances and events to the region's diverse community since June 1978. With your patronage and participation, we can continue providing all the arts for all the people for another 40 years.
Columbia Basin Allied Arts presents Premiere performances and Green Turtle performances. Our Green Turtle shows are geared towards families and young people, while our Premiere performances are for a broader audience. Our performances are targeted to and performed by culturally diverse groups. Despite rising artist fees and production costs, our tickets remain affordable in order to provide theater access to as many people as possible. Season tickets are available for our Premiere shows. Individual show tickets are available for all shows.
School Outreach
We're proud of our extensive Outreach Program. Each year with the help of local sponsors, we take two to three live, Green Turtle performances to local schools. Additionally, we give away hundreds of free tickets each season.
Our Credentials
Columbia Basin Allied Arts is one of the select few arts organizations to have received the coveted Washington Governor's Arts Award for Artistic Excellence. Our professional standing in the national arts community has been validated by financial recognition from National Endowment for the Arts, Western States Arts Federation, Washington State Arts Commission, Western Alliance of Arts Administrators, Washington Commission for the Humanities, and Arts Network of Washington State.
A board comprised of a broad range of backgrounds and professions, all sharing a common love of the Arts, leads Columbia Basin Allied Arts.
Your Tax Benefit
Membership donations, general and business sponsorship, and corporate grants to Columbia Basin Allied Arts are tax deductible. By designating a tax-deductible donation to Columbia Basin Allied Arts, you are helping your community while helping to attract new residents to the Columbia Basin and new patrons to the Arts.
CBAA now accepts donations of securities and required minimum distributions from IRAs. Contact your tax professional about the tax advantages of these types of donations. Join us! Click here for more info.
Our History
Columbia Basin Allied Arts (CBAA) has provided a wide variety of nationally and internationally acclaimed arts performances and events in Central Washington's diverse community as a non-profit 501(c)3 since 1976, with roots further back to its founding by a grant awarded to Big Bend Community College to promote shows at the college's Wallenstien Theater. The first director was Brenda Teals, and a slew of notable community leaders has led the organization, both as its Executive Director and on its Board of Directors, ever since.
CBAA's year consists of two performance series that consist of Premiere and Green Turtle shows, outreach events, visual arts activities, promotional and fundraising activities each year. The Green Turtle series is geared toward children and the Premiere series is diverse and family-friendly; and have been cornerstones of CBAA since its inception.
The visual arts component currently consists of a yearly mural project in collaboration with the Moses Lake Museum and Grant County Fairgrounds and the ArtBox project geared at putting easy-to-use lesson plans for educators based on Washington State k-12 arts learning standards. In 2018, we began extending our outreach beyond Grant County into Lincoln and Adams Counties, where we hope to eventually route arts performances in all public elementary schools. Our main fundraiser, Soiree, takes place in February of each year.
CBAA is led by its 10 person Board of Directors, and operated by its part-time Executive Director. Board members and volunteers help with mailings, poster distribution, operation during community events, at public shows and at the annual fundraiser. CBAA continues to be supported by Big Bend Community College.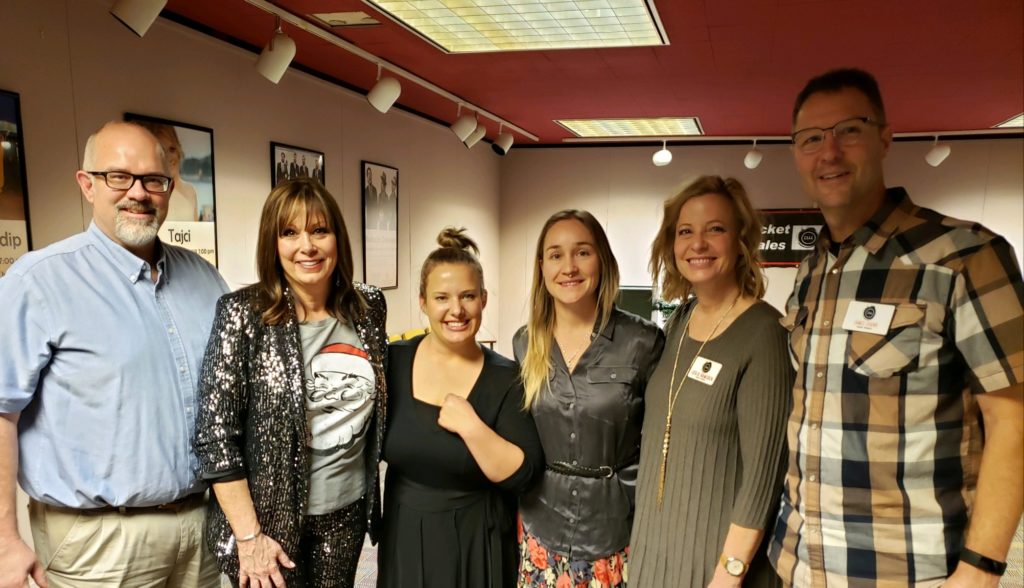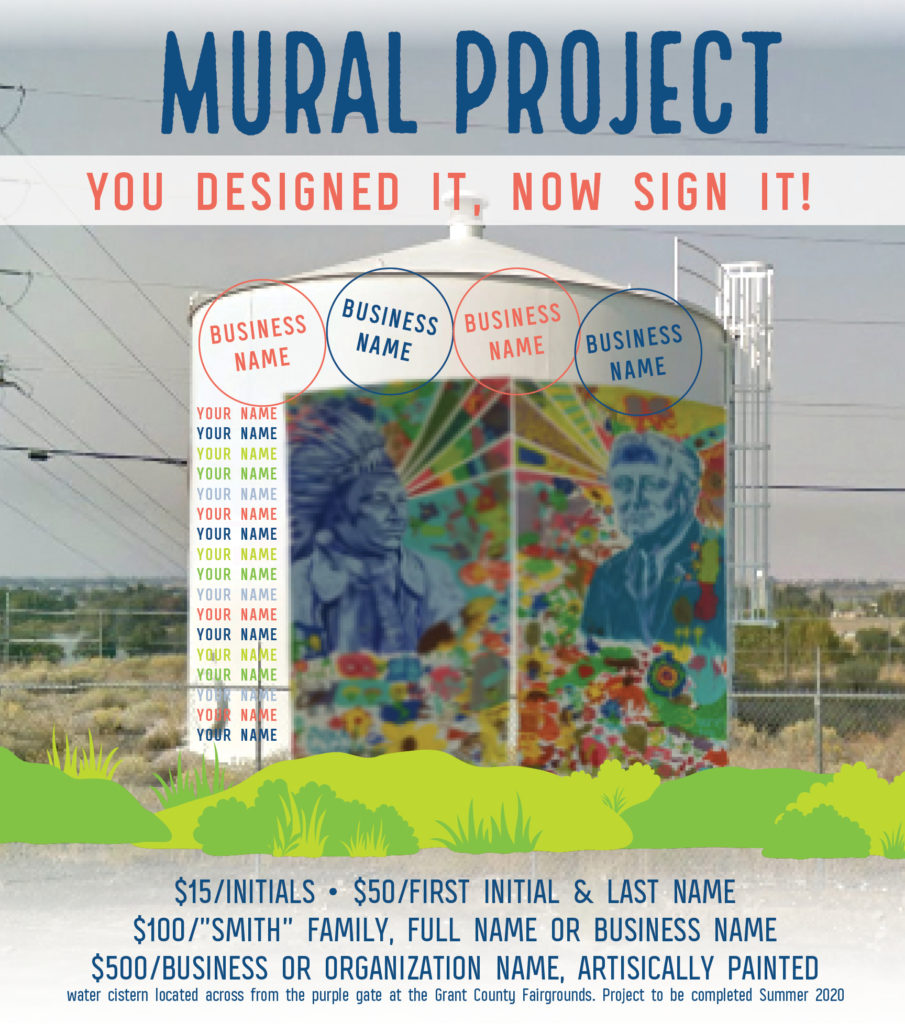 Thank you for considering a donation to the Patricia Daugherty Children's Art Fund.

When you give to the fund, you provide crucial arts exposure to underserved children in our area through performances and workshops with Columbia Basin Allied Arts.

Each year, Columbia Basin Allied Arts presents both performances and outreach that benefit the youth of Moses Lake, Quincy, Ephrata, Soap Lake, Warden, Royal City, and other surrounding communities. It was Pat Daugherty's vision that financial need should never prevent a child from participating in or attending a Columbia Basin Allied Arts children's presentation. We have dedicated gift tickets for up to 600 students per year, as well as 2-3 outreach opportunities per year, to meet that goal.


WE NEED YOUR HELP TO KEEP PAT'S VISION ALIVE!
Sample ways your gift can be used:
$75 – Pays for a workshop for up to 60 participants
$225 – Pays for an assembly for up to 600 students
$600 – $1200 – Pays for an in-school arts performance
$1000 – Pays for 100 high school students to attend a public performance at WALLENSTIEN THEATER
$1000 – $2500 – Partial performance fees for one CBAA GreenTurtle Performance
$3050 – $5000 – Complete cost for one CBAA GreenTurtle Performance
DONATE now or CONTACT us to find out more about how you can help. or click here.
As a nonprofit organization listed under the IRS section 501(c)3, all donations made to CBAA are tax-deductible. You will receive a thank you letter for every donation you make to us for your tax purposes.