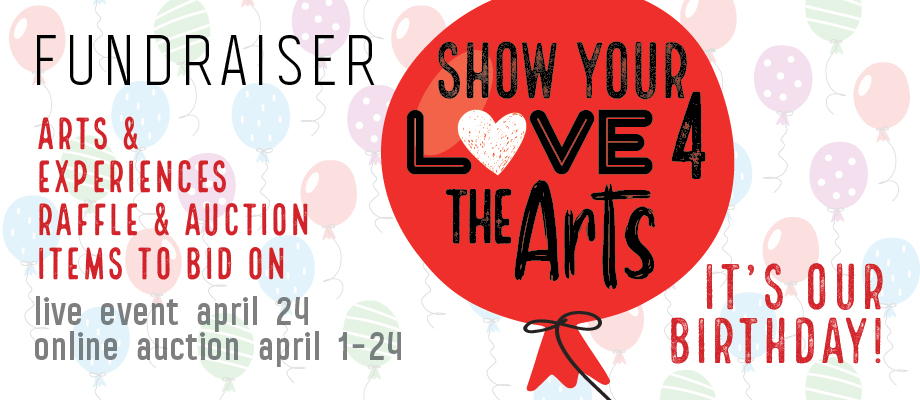 We're making it easy to support the Arts in 2021~ Participate in our ONLINE AUCTION, 100% of your donation goes towards arts programming in our community.
In years past, guests spent up to $65 on Soiree tickets, and more if you bid on auction items or raised the paddle. Please consider bidding on the following auction items, or make a financial donation to support the Arts!

Click the buttons below for more donation options!
Online silent auction bidding will end at 8pm on Saturday, April 24th. The LIVE EVENT starts at 7pm, April 24th – MARK YOUR CALENDAR TO JOIN US. Don't wait to bid! Come back often, we'll be adding even more fun items! We've have some awesome supporters who've donated these items to support the Arts in our community.
Product

Current Price
Bids Placed
Ending