December 18th, 2020: Sundae & Mr. Goessl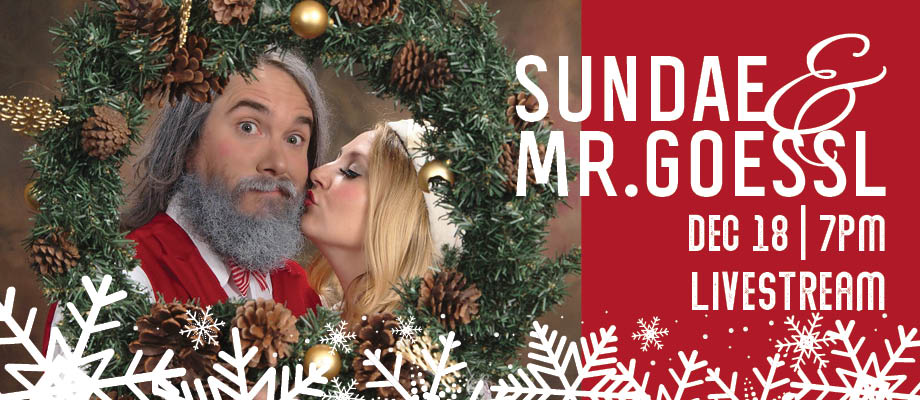 November 18, 2020 7pm
Bringing back the sounds from a by-gone era and spreading the joy of holiday music. Join us in your own home as we celebrate the holidays by music.
Submit a song request or dedication with your ticket bought by Dec. 11 to have it considered for the show.
BUY TICKETS TO THE LIVE STREAM and watch at home.
Click here to purchase tickets.
SPONSORED BY: COLUMBIA FAMILY FOUNDATION & AGRI-COM APPRAISALS