Pat Dougherty Children's Art Fund
It was former executive director, Pat Daugherty's vision that financial need should never prevent a child from participating in or attending arts activities. We continue working on her mission by providing free and reduced cost outreach to thousands of children.
In-School Outreach
Our service area includes Grant, Adams and Lincoln Counties, covering 300 square miles of some of the smallest and most rural school districts in the state. Generally, a fall and spring routing are available. CBAA covers at least half the cost of each performance for public schools with the help of private donors and grants.
The 2021-2022 school year tour will include fall routing with Pegasus Puppet Theatre performing "Pegasus and the Story of the Stars", and spring routing with Bright Star Touring Theatre performing a variety of stories of Black and American history and African folklore. This tour is possible through generous private donations and grant from the Columbia Family Foundation, Columbia Basin Foundation, Paul Lauzier Foundation and Innovia Foundation. If you would like a performance at your school, please email director@cba-arts.org.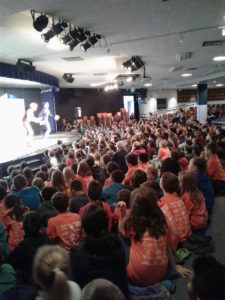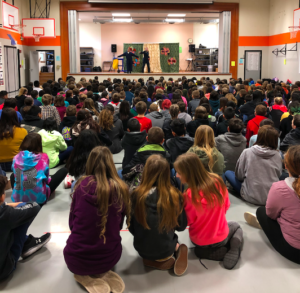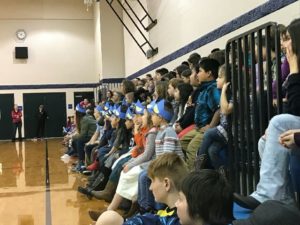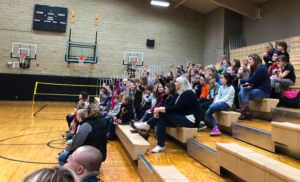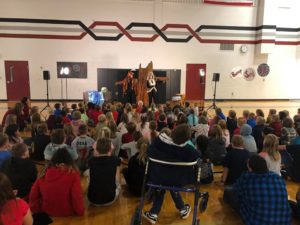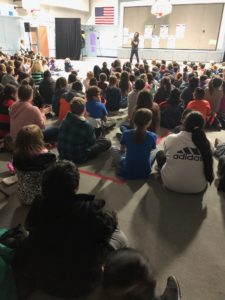 Students in the theater
We have dedicated 100 tickets each year to high school students in Grant, Adams and Lincoln Counties as an opportunity for these young adults to experience theater, dance, music and more live on stage. This project is possible through generous private donations and grants from the Columbia Basin Foundation. If you know students or staff who would be interested in this opportunity, please email director@cba-arts.org.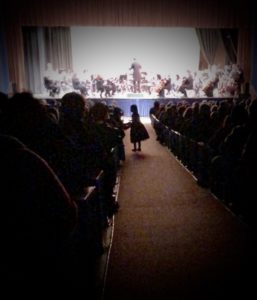 Free theater camp
Since the mid-1970's, Columbia Basin Allied Arts has opened the theater doors to k-12 students with opportunities to try their hand on stage. Traditionally, this has been twice a year with the Missoula Children's Theatre. More recently, we are happy to present a week-long theater camp "The Hit-or-Miss Adventures of Watson & Holmes", written, scored and directed by Jeffrey Ames, a Moses Lake High School graduate. Learn more here.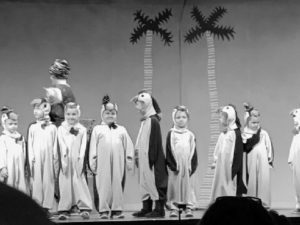 WE NEED YOUR HELP TO KEEP PAT'S VISION ALIVE!
Sample ways your gift can be used: