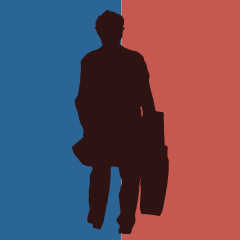 Billy Prine and the Prine Time Band present The Songs of John Prine
6pm Satuday, September 17th • General Admission $35
Stage B-CaveB Estate Winery: 348 Silica Rd NW, Quincy, WA
We are excited to present Billy Prine – the younger (but taller) brother of the late, great John Prine.
Billy Prine and the Prine Time Band (Nashville), preceded by opener Seth Garrido (Leavenworth) will play at Stage B at Cave B Winery at 6 PM Saturday August 6, 2022. Tickets are $35 for general admission lawn seating – so bring your own blanket or low-profile chair to enjoy the concert in. A small cooler is allowed for food but no outside alcohol, wine is available for purchase at the venue.
Stay overnight on the winery campus at the Sagecliffe Resort & Spa, with your RV at The Park at Cave B, nearby at the Microtel at George or with your tent at a Grant PUD campground.
Since the untimely passing of John Prine from COVID in 2020 and shortly after being recognized by a Grammy Lifetime Achievement Award, Prine family, friends and fans have worked to keep John's memories and songs alive. While John might have been the great songwriter, Billy's great claim is as the storyteller. One of Billy's favorite stories is of the first time John played his classic song "Paradise" for their father at the kitchen table. Hear the stories, your favorite John Prine songs and some of Billy's originals, as well.
Billy formed and led his first bar band in Chicago at the tender age of twelve. But the call of family was strong and Billy served as his brother John Prine's tour manager in the late 70s while John was recording his Pink Cadillac album. His career flowed through the music scene as player, bartender – including as one of the original bartenders at Nashville's Blue Bird Café, radio host and back to player – for which he often shared the stage with his brother.
Stage B Amphitheater at Cave B Estate Winery is the newest venue for the Bryan family, who also built the Gorge Amphitheater. Stage B is nestled on the lawn in front of the Cave B tasting room, perfectly pairing good music, great wine and spectacular views of the Columbia Gorge. It has enjoyed successful show runs with a made-for-Broadway play, the Yakima Symphony Orchestra and local performers. Columbia Basin Allied Arts is approaching its 45th season, with this being their first ticketed event outside of Moses Lake as part of their inaugural Civic Series aimed at reaching new audiences in new venues. The goal of this collaboration is to enhance the lives of local residents while promoting tourism and supporting the regional arts industry.
---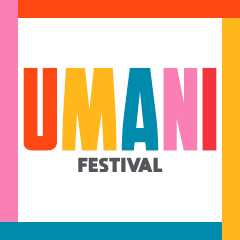 UMANI Festival
Saturday, September 24th • 2-8pm • Downtown Moses Lake
The UMANI Festival is Moses Lake's celebration of cultures from Las Americas and hUMANIty. We welcome everyone to come celebrate music, dance, food, crafts, stories and the people from our region and Las Americas.

---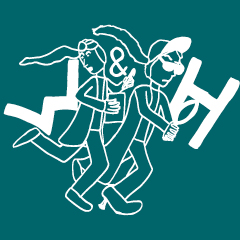 The Hit-or-Miss Adventures of Watson & Holmes
A Jeff Ames Production • April 3-8th, 2023
The Hit-or-Miss Adventures of Watson & Holmes, a Jeff Ames production, offers a new spin on some of the classic mysteries solved by the world famous detective and doctor sidekick. With kid-friendly twists – a Scandal in Bohemia involving an unflattering selfie; a World of Warcraft League; and a wide variety of candy that just keeps going missing – it'll surely stimulate the analytical brains of seasoned Holmes fans, and is a fun introduction to the original literature for those whose knowledge of the subject is… elementary.
WEEK-LONG FREE THEATER CAMP for K-12 students during Moses Lake School District's Spring Break. Auditions take place Monday 4:30-8:30 pm. Approx. 60 students will be chosen as cast members. Rehearsals continue through the week Tuesday-Friday 4:30-8:30. Performances on Saturday at 3 & 6 pm. Bring snacks/dinner each day!
Facebook event link