FOR BEST SEATS: There will be a "Members Only" general seating section near the stage. For best seats, you will need to BUY A MEMBERSHIP PACKAGE, and then follow the private links in your email confirmation to buy show tickets.
COVID19: At this time, CBAA is requiring proof of vaccination or negative test at door in order to attend events. Rapid testing will be available at the door. Additionally, masks are required throughout performances.
VENUES: Due to renovations of the Wallenstien Theater this winter, our shows are taking place at several different locations. Please read your show information carefully, and take note.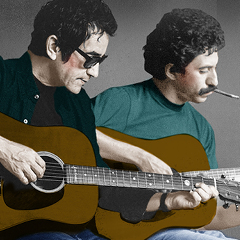 SOLD OUT
Croce Plays Croce – FRIDAY, NOVEMBER 19, 2021 • 7PM • Moses Lake High School Theater 803 Sharon Ave E

A.J. Croce performs Croce Plays Croce, a special night of music featuring a complete set of classics by his late father Jim Croce, some of his own tunes, and songs that influenced both him and his father. This special event features such timeless songs as "Operator," "You Don't Mess Around with Jim," "Time in a Bottle," (a song written for A.J.), "Rapid Roy (The Stock Car Boy), and "Lovers Cross", to name a few. Classic covers may include songs by Lieber and Stoller, Bessie Smith, and other folk and roots artists. AJ Croce plays homage to his father's work and legacy, brings his own growly voice, and evocations of New York and New Orleans to bring the history of his own musical and personal journey to life for the audience. • Facebook event link • Click here to purchase tickets
IN-PERSON TICKETS SOLD OUT
LIVESTREAM tickets still available Click here for LIVESTREAM tickets
Spokane Jazz Orchestra – SATURDAY, DECEMBER 18, 2021 • 7PM • Big Bend Community College's Masto Conference Center 7662 Chanute St. NE
The Spokane Jazz Orchestra will be performing the cherished holiday music of Nat King Cole, featuring Horace Alexander Young. In addition, the SJO always features the music of artists such as Count Basie, Duke Ellington, Bill Holman, Buddy Rich, and Maynard Ferguson, as well as original compositions and -arrangements by members of the ensemble.Click here for more information on the Seattle Rock Orchestra, or SRO • Facebook event link • Click here for LIVESTREAM tickets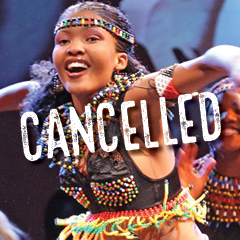 Cirque Zuma Zuma – FRIDAY, FEBRUARY 25, 2022 • 7PM • Moses Lake High School Theater 803 Sharon Ave E

Many describe it as an African-style Cirque du Soleil, and it's coming to Moses Lake! We have the privilege to experience a blend between traditional and a wide variety of arts and circus skills done in an African-style. Fun and memorable for the whole family! Be prepared to experience amazing acrobatic feats including hula hoops and diving, human pyramids and chair balancing, Zulu dance, Kora Instruments and so much more! Click here for more on Cirque Zuma Zuma • Facebook event link • Click here to purchase tickets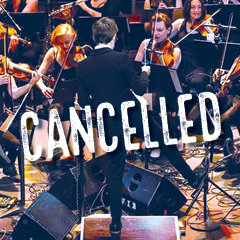 Seattle Rock Orchestra – FRIDAY, APRIL 29, 2022 • 7PM • Location TBD

Seattle Rock Orchestra performs Sgt. Pepper's Lonely Hearts Club Band
Seattle Rock Orchestra continues its deep dive into the complete Beatles' discography with a performance of their classic 1967 albums Sgt. Pepper's Lonely Hearts Club Band and Magical Mystery Tour, both renowned for their experimentation, innovation, and ambition in their use of recording techniques and varied stylistic influences. Never performed live during The Beatles' short career, Seattle Rock Orchestra will caringly bring these two studio masterpieces to life for a live audience. Featuring the songs "Penny Lane," "Strawberry Fields Forever," "Lucy In the Sky With Diamonds," "When I'm Sixty Four," "A Day In the Life" and many more, this is a program you won't want to miss!
Click here for more information on the Seattle Rock Orchestra, or SRO • Facebook event link • Click here to purchase tickets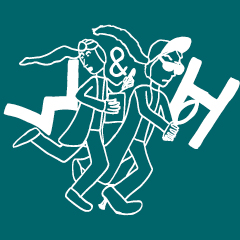 The Hit-or-Miss Adventures of Watson & Holmes, a Jeff Ames production, offers a new spin on some of the classic mysteries solved by the world famous detective and doctor sidekick. With kid-friendly twists – a Scandal in Bohemia involving an unflattering selfie; a World of Warcraft League; and a wide variety of candy that just keeps going missing – it'll surely stimulate the analytical brains of seasoned Holmes fans, and is a fun introduction to the original literature for those whose knowledge of the subject is… elementary.
WEEK-LONG FREE THEATER CAMP for K-12 students during Moses Lake School District's Spring Break. Auditions take place Monday 4:30-8:30 pm. Aprox. 60 students will be chosen as cast members. Rehearsals continue through the week Tuesday-Friday 4:30-8:30. Performances on Saturday at 3 & 6 pm. Bring snacks/dinner each day!
Facebook event link
SEASON 44 – Stay up-to-date by clicking "interested" or "going" on our Facebook page event, or by joining our email or snail-mail list by sending your address to cbaa@bigbend.edu or sign-up for our email newsletter on the homepage.