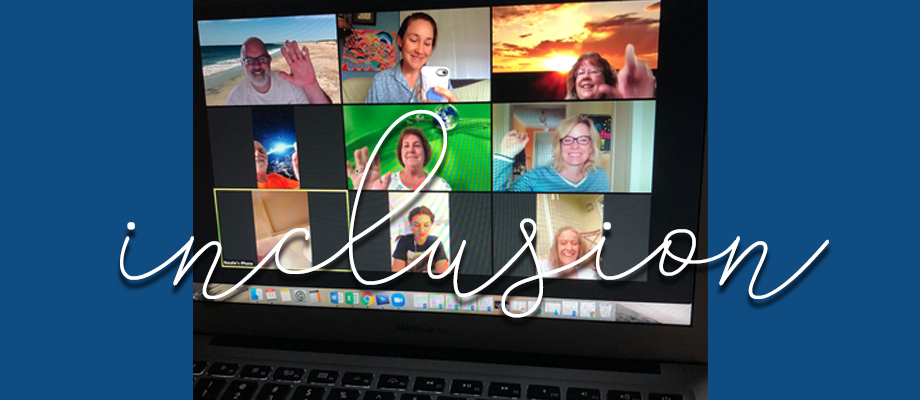 In 2019, Columbia Basin Allied Arts adopted the following statement of inclusion:
Columbia Basin Allied Arts does not and shall not discriminate on the basis of race, color, religion (creed), gender, gender expression, age, national origin (ancestry), disability, marital status, sexual orientation, or military status in any of its activities or operations. These activities include, but are not limited to, hiring and firing of staff, selection of volunteers and vendors, and provision of services. We are committed to providing an inclusive and welcoming environment for all members of our staff, clients, volunteers, subcontractors and vendors.
CBAA addressing recent events:
We stand in solidarity with marginalized communities, and with artists and arts organizations against racism, brutality and hate. We believe that all people should have equal opportunity for a full vibrant life, pursuit of happiness and creative expression that does not harm others. We acknowledge that there are those who have been historically underrepresented based on race/ethnicity, age, disability, sexual orientation, gender, gender identity, socioeconomic status, geography, citizenship status, or religion. Furthermore, in the United States, we recognize there are systems of power that grant privilege and access unequally such that inequity and injustice result, and that must be continuously addressed and changed. We believe cultural equity is critical to the long-term viability of the arts sector and that we must all hold ourselves accountable because acknowledging and challenging our inequities and working in partnership is how we will make change happen.
We believe the arts have a critical role in improving an individual's health and social well-being. We share a collective responsibility to speak out against brutality, social injustice and racism to unite in fearless pursuit of sustainable, systemic transformation using art as a path to empathy, dialogue and change and to build a more equitable society through the arts. We believe that it is through actions, through the way we welcome our visitors and the programs we present that we can show that we are truly committed to making a better society.
We are living under two crises right now: first the pandemic and most recently, a climax of racial inequities after 400+ years of hate. We must act now.
Columbia Basin Allied Arts is committed to inclusion. In recent years, we have tried to become more inclusive by including Spanish, Russian and Japanese language translations on our posters, conducted outreach to public schools across Grant, Adams and Lincoln Counties in some of the most socioeconomic and racially diverse communities in our region, and offered culturally and language-diverse programming in our Premiere Series.
We recognize our organization has a lot of room to grow in terms of inclusion. In particular, our Board of Directors has some diversity in terms of gender and age but is lacking in racial and ethnic diversity that would more fully represent the demographics in our communities. We are actively looking for additional leaders for our organization. Would you like to help direct the art experiences of thousands of children, families and adults in our region? We meet the second Monday of every month for 1-3 hours and desire up to an additional 5 hours of volunteer work each month, however that is flexible. Whether you are of an underrepresented demographic or not, please contact us if you are interested.
"Art does not exist only to entertain but also to challenge one to think, to provoke, even to disturb, to engage in a constant search for the truth." ~ Barbra Streisand