Larson Air Force Base was built between 1941 and 1942, and was in use as such from 1942 to 1966. In 1966 Big Bend Community College obtained 154 acres of the base for its new campus. The college rehabilitated buildings for classrooms and offices and made the site its main campus, and the theater was one of the first. It was later named the Wallenstien Theater, after the third Big Bend Community College President, Dr. Bob Wallenstien. The theater has been in regular use consistently since its inception. In 1974 the theater made local history when it hosted the first annual college musical starring Leonard Nimoy (best known for playing Spock in the Star Trek franchise) as Fagan in "Oliver."
Today, it is an essential part of the Moses Lake and Grant County community at-large, as the only theater able to sit so many – almost 700. Along with housing Columbia Basin Allied Arts, it serves today as classroom and facility for the Central Basin Community Concerts Association.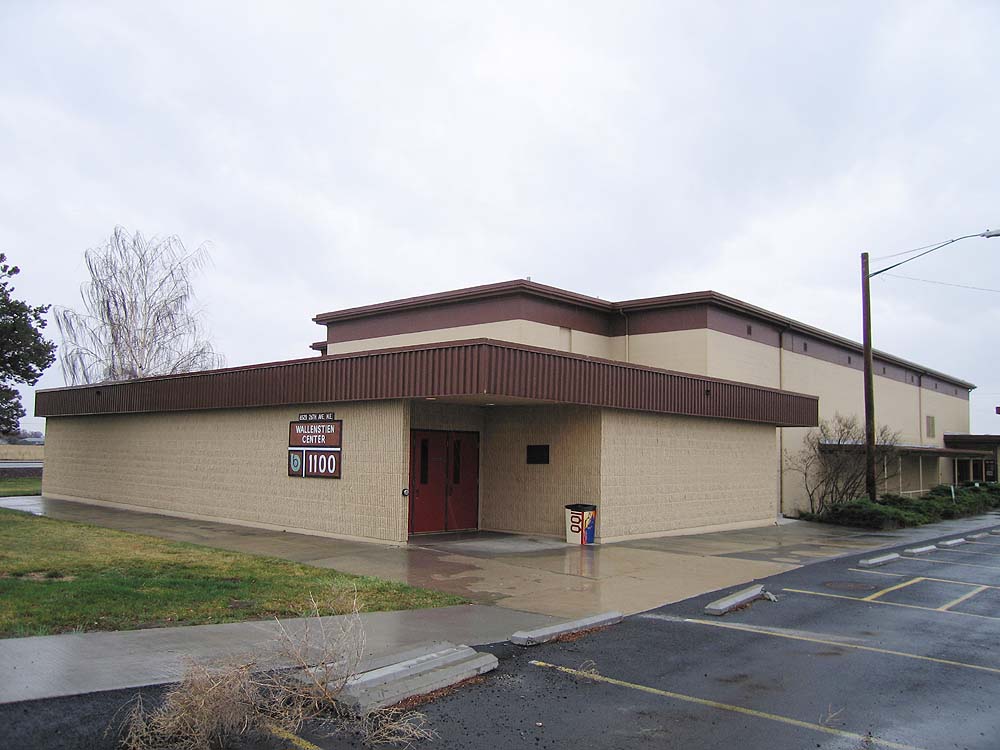 Here is a seating chart for the Wallenstien Theater.