We decided in this season of auctions and dinner bonanzas to make it easier for you to support the Arts.
Participate in our online auction from the comfort of your own home! 100% of your contribution goes towards arts programming in our community.
In years past, guests spent up to $65 on Soiree tickets, and more if you bid on auction items or raised the paddle. Please consider bidding on the following items that have generously been donated, or be one of 200 people we are looking for to donate $100 each.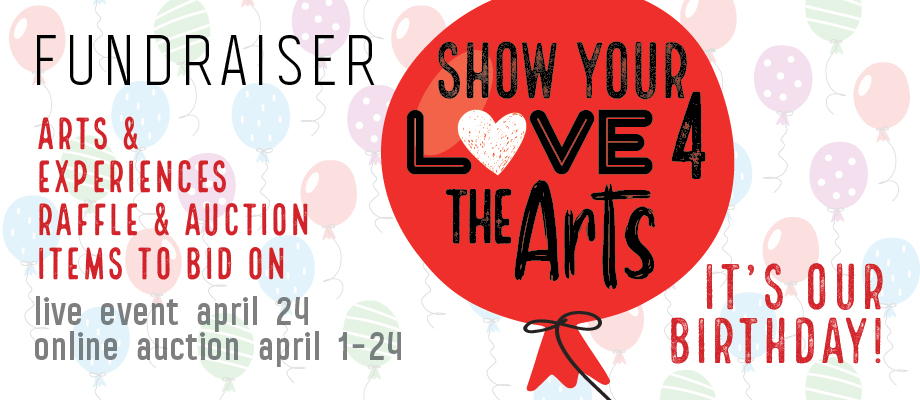 Bidding will end and winners will be announced at our LIVE EVENT on April 24th. You do not need to be present to win. Wait to send in your bid payment until winners are announced and notification received.
AUCTION ITEMS BELOW + BUTTONS TO MAKE $ DONATION