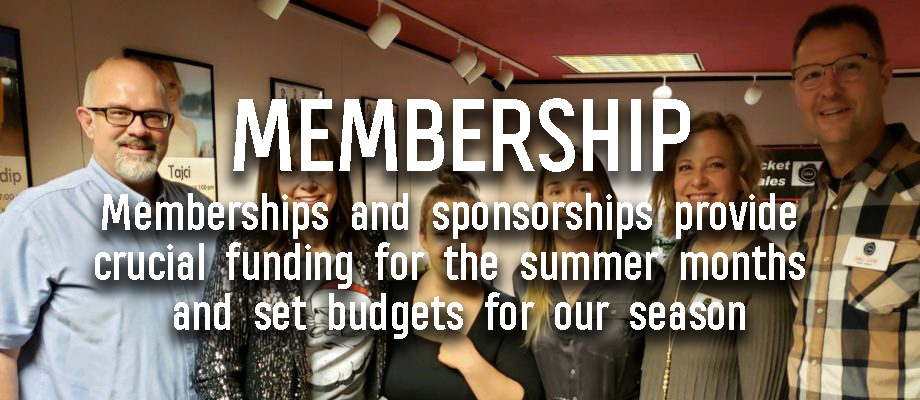 Dear Valued Patron of the Arts,
It is strange to think of one month ago, and stranger still to think one month ahead. As a business and community leader in the arts, Columbia Basin Allied Arts is looking forward, and what we know is that we need your help to keep CBAA around. Memberships and sponsorships provide crucial funding for the summer months and set budgets for our season – even $5 helps.
Benefits accrued in 20/21 will be honored in 21/22 if season is affected by regulations related to Covid-19. We do expect to see changes. However, you can see what we have planned here on our website as well as social media. We will keep you updated as decisions are made. So far, our season line up is set to inspire and entertain!
Whatever you do, we appreciate you, hope you are well, and look forward to seeing you in the theater.
All the best! Shawn Cardwell, CBAA Executive Director & CBAA Board of Directors: Dan Beich, Leslie Ramsden, Lynn Townsend, Spencer Biallas, Doreen McGraw, Laura Mayer, Steve Czimbal, James Shank, Rosalie Ramsden, Julie Fix and Zhane Serano.